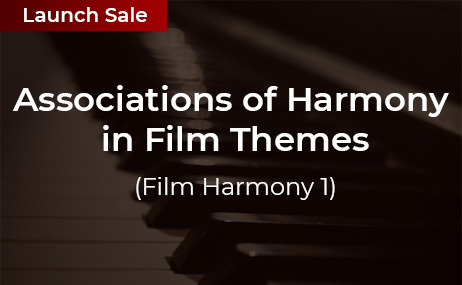 Film Music Notes is happy to announce the launch of a new course, Associations of Harmony in Film Themes at the super-sale price of $89 with the use of this coupon code: LEQ2F271SS. After Dec. 27, the price will go to the launch price of $99 (full regular price is $109).
By studying many of the greatest themes to come out of Hollywood, this three-lesson course will teach you the most common harmonic progressions in Hollywood film music and the emotional and musical associations they tend to have. Learn how to use harmony to evoke the perfect emotions in your themes!
Watch a preview of the course right here:
Find out more on the course page, where you can see the course contents, and enroll in the course.
But hurry, the super sale ends Dec. 27!