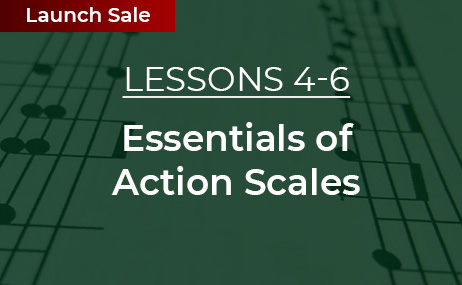 Announcing the next set of lessons for Action-Music Harmony in Classic Blockbuster Films at the launch sale price of $99. Through these lessons, learn the most common harmonies for the two action scales of hexatonic and Hungarian minor. Then see how scales interact with planing harmonies and how octatonic, hexatonic, and Hungarian minor scales combine in sophisticated action music.
Find out more on the courses page, where you can navigate to each group of lessons to see their contents, watch a preview, and enroll in the course.
Hurry, sale ends Oct. 15!